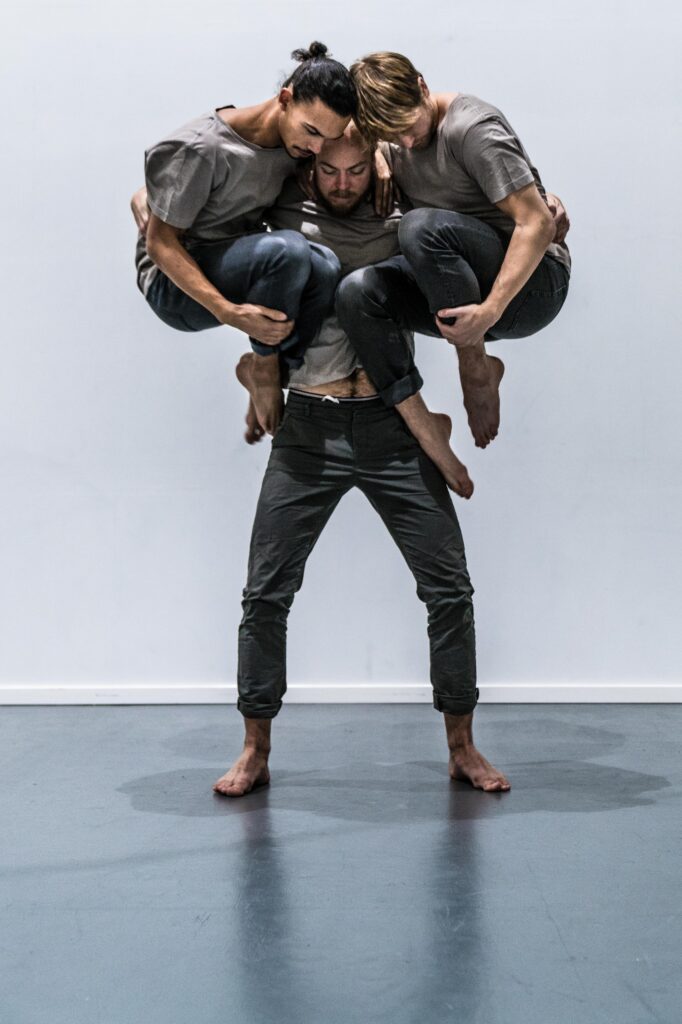 In UNI, we meet three men who perform a humorous, naturalistic acrobatic surprising piece. Through an unpredictable approach to sound, movement and song, they create a light, yet exciting atmosphere, where the audience is placed in a state of uncertainty that will detach them from their realities and deceive them into a kind of belonging between the audience and the performers.
The performance begins with an open naked room that slowly transforms into a detailed and concentrated environment. The approach to movement is minimalist naturalistic which creates astonishing scenarios with a sense of intuition. It is a soul-searching trio where intimate, primal and social expressions are explored with a naturalistic approach.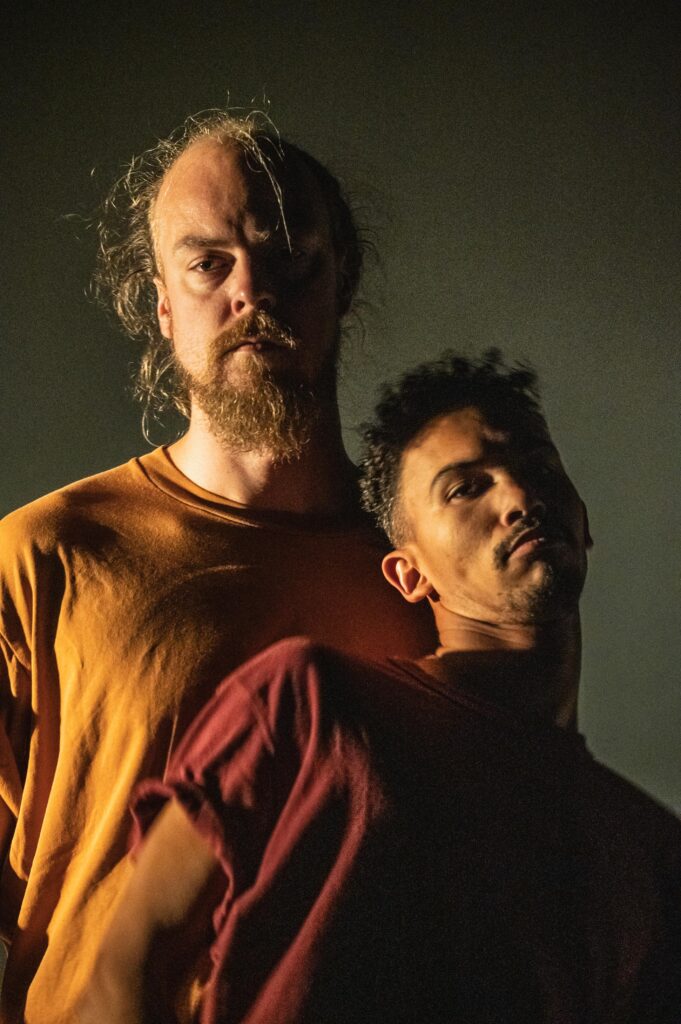 Belonging is the human emotional need to be an accepted member of a group. Whether it's family, friends, colleagues, a religion or something else, people tend to have an 'inherent' desire to belong and be an important part of something bigger than themselves. The project looks at why and how belonging arises. Why do we humans stand together, and what makes us come together. What creates division and why someone needs it.
UNI has been inspired by the movements, color changes and energies of the aurora borealis. The dancers move between these energy states while contextualizing the immersive visuality of the Northern Lights in physical and auditory form. "When charged particles from the sun strike atoms in Earth's atmosphere, they cause electrons in the atoms to move to a higher-energy state. When the electrons drop back to a lower energy state, they release a photon: light. This process creates the beautiful aurora, or northern lights. "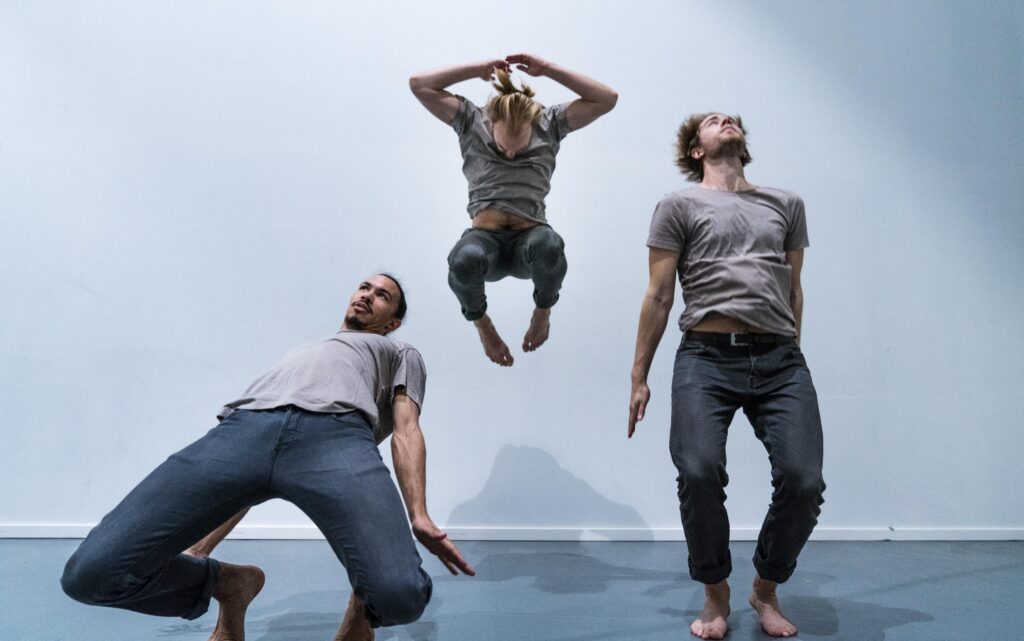 In the same way that small particles in a chaotic energetic universe can create magically beautiful shapes and colors together, the practitioners in UNI together with the audience will work towards inclusion, belonging and acceptance over the individual, groups and diversity.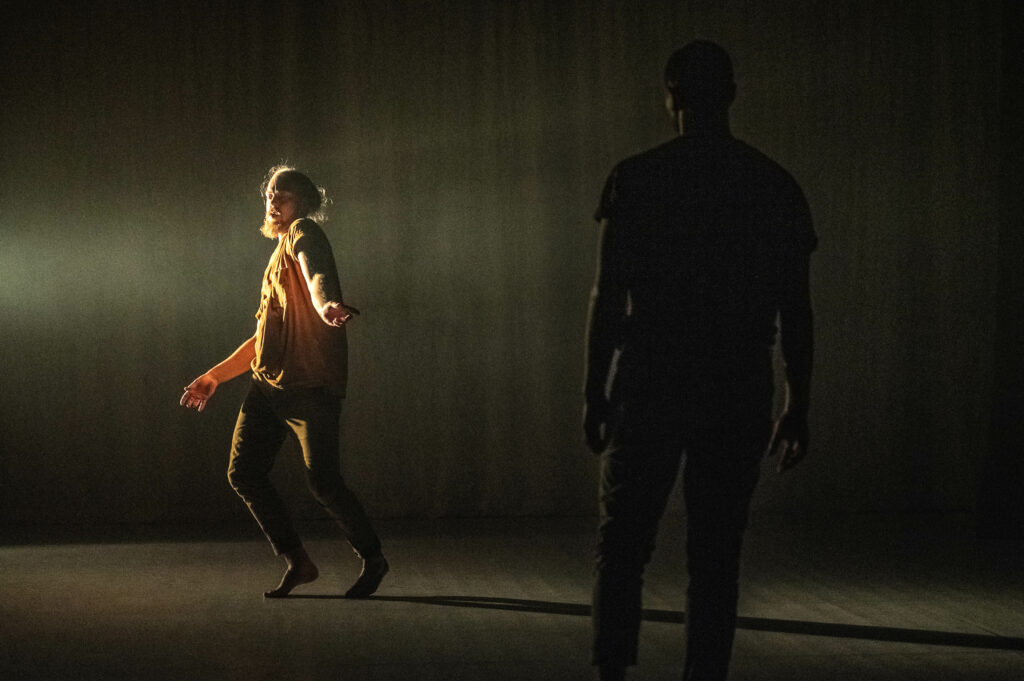 The performance has an improvisational structure, is adapted to each venue and will last for 35 minutes.
Trailer:
Credits:
Choreography: Antero Hein
Performers & co-creators: Alexander Montgomery-Andersen, Alexander Aarø & Antero Hein
Music: Alexander S.L. Aarø
Touring
2023
– Vilnius Lithuania, Arts Printing House, Kitoks23, Lithuania, 20 January
– Dusetos cultural center, Lithuania, 23 January
– Birštono cultural center, Lithuania, 24 january
– Šiaulių Drama Theatre, Lithuania, 25 january
2022
– Dansefestival Barents, Hammerfest Norway.
– Assitej Ung, Sentralen Ung, Oslo Norway.
– Markedet for scenekunst, Sandefjord Norway.
– Move dansefestival, Hamar Norway
– Oslo skolen, Den kulturelle skolesekken (School performances) 5-7 grade, Oslo Norway.

2021
– Tid for dans, NORA, Ælvespeilet, Porsgrunn Norway.