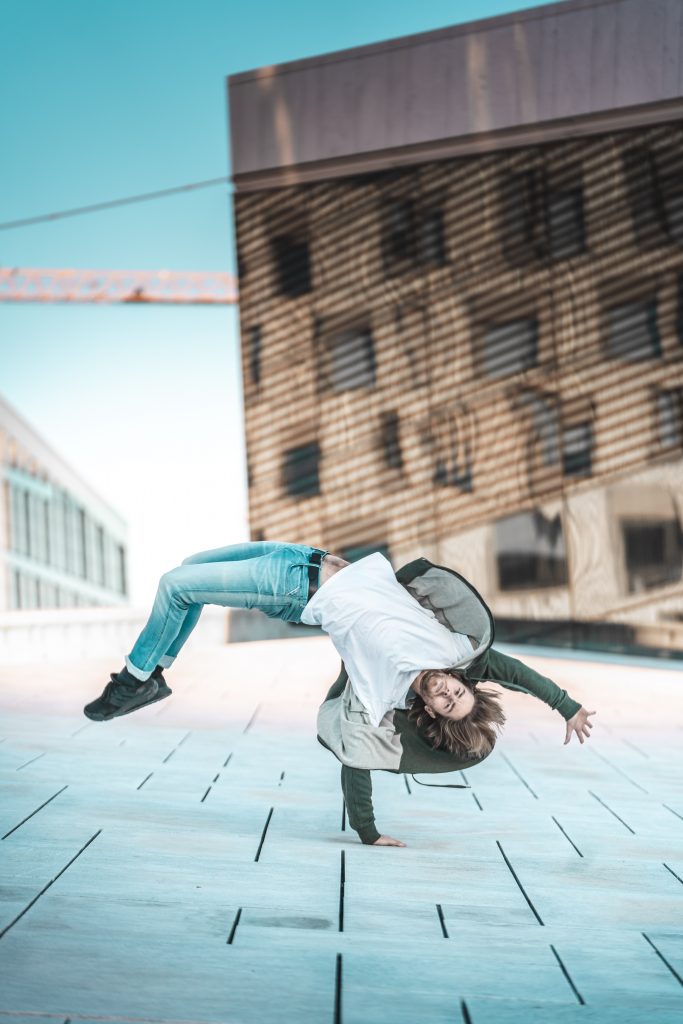 Finnish / Swedish Antero is an Oslo-based creator and performing artist with a degree from the Oslo Academy of the Arts. He works interdisciplinary with choreography, dance, film / photography and parkour. He works with extreme physics with a minimalist approach. With movements that build up the body in combination with acrobatic elements, he focuses on and functional approach to dance techniques that allow for freedom of movement. He supports a healthy and constructive, mentally and physically developing way of moving. He is interested in "deep listening" techniques which sets the direction in his art, – listening approaches to physics and aesthetics give room to his exploratory work. Antero has worked with national and international choreographers and creates his own works, see detailed CV. In 2005 he started "TiP" in Lund SE, a parkour association with over 600 active weekly members. In 2019, he co-founded Oslo Parkour Park, which is a place that mainly focuses on the development of parkour, dance, acrobatics, circus, and the fusion between these.
Antero has been dancing in musicals like "Cats the musical" in Malmö and "Sweet Charity" in Lund, Sweden. He has also been working with 4 1/2 Film/Nordic Film, Curry Film, NRK and SVT. And been involved/performing in productions with Ina Christel Johannesen/ZeroVisibilityCorp., Hallgrim Hansegård/Frikar, Kenneth Kvarnström, Örjan Andersson, Den Nasjonale Scene Bergen, Flukt Productions, Opera Trønderlag, Peer Gynt As, Stian Danielsen, Andre Danielsen, Kari Hoaas productions, Christopher Arouni/Arouni Dance, Masja Abrahamsen/ink production, 37th Floor/Tine Aspaas, Anne Kathrine Fallmyr, Camilla Tellefsen, Yossi Berg and Oded Graf and Baerum Kulturhus.
---
Film / Photo
In 2013 he started "Hein Creations", which has given him the opportunity to work with Dansenshus, Danseinformasjonen, Rom for Dans, Oslo National Academy of the Arts, Oslo Danse Ensemble, Seanse and artists like Hege Haagenrud, Mia Habib, Jo Strømgren, Fredrik "Benke" Rydman, Ole Martin Meland, Francesco Scavetta, Tine Erica Aspaas, Camilla Tellefsen, Janne-Camilla Lyster, Terje Tjøme Mossige, Kari Hoaas, Masja Abrahamsen, Gry Bech-Hanssen, Karoline Rising Næss, Sigurd Christian Dahle Uberg, Erlend Auestad Danielsen, Hanne Elisabeth Svenning, Tuva Selmer-Olsen, Dag Rune Sjøli, Jack Lorenzen, Anne Lise Pettersen Rønne, Daniel Rodrigo, Siri & Snelle Produksjoner, Mai dans, Denaive, Catherine Michelet and Zero Visibility Corp.

Please visit www.HeinCreations.com for more information.
---
Workshops / Teaching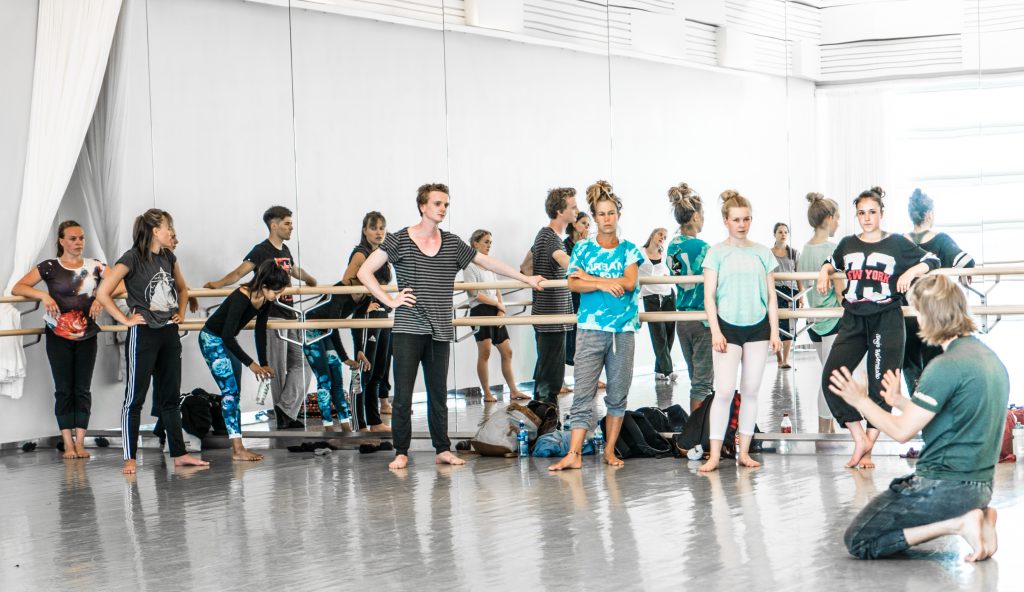 " In my classes I focus on floorwork that strengthens the body. In combination with acrobatic elements, I emphasize on a functional approach to dance techniques that allows freedom of movement".
Antero has been teaching at Oslo National Academy of the Arts, Norges Dansehøyskole (Norwegian collage of dance), Oslo Dance Seminar, Lunds dans & musikal Gymnasium, Rønningen folkehøykole, Schous kulturskole. He has also been teaching masterclasses in Reykjavik Iceland, Stavanger Norway and in festivals like Open Look in St. Petersburg, Amman Contemporary dance festival in Amman Jordan.
---
Antero is currently teaching classes in contemporary floorwork and beginners workshops in parkour.