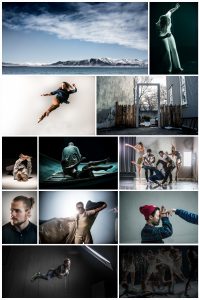 Antero started to find interest in film and photo at an early age. Throughout the years he has developed his art through the lense. In 2012 he did his first professional work as a photographer and filmmaker.
In 2013 he started "Hein Creations", which has given him the opportunity to work with Dansenshus, Danseinformasjonen, Rom for Dans, Oslo National Academy of the Arts, Oslo Danse Ensemble, Seanse and artists like Hege Haagenrud, Mia Habib, Jo Strømgren, Fredrik "Benke" Rydman, Ole Martin Meland, Francesco Scavetta, Tine Erica Aspaas, Camilla Tellefsen, Janne-Camilla Lyster, Terje Tjøme Mossige, Kari Hoaas, Masja Abrahamsen, Gry Bech-Hanssen, Karoline Rising Næss, Sigurd Christian Dahle Uberg, Erlend Auestad Danielsen, Hanne Elisabeth Svenning, Tuva Selmer-Olsen, Dag Rune Sjøli, Jack Lorenzen, Anne Lise Pettersen Rønne, Daniel Rodrigo, Siri & Snelle Produksjoner, Mai dans, Denaive, Catherine Michelet and Zero Visibility Corp.
Please visit www.HeinCreations.com for pictures and more information.
Heres a film showreel of some of the work Ive done during the past years.